Cloak, armor, spurs, this is the portrayal of the knight. The concept of knight was first born in the Roman Empire, before the Renaissance, then Europe is in the Middle Ages, the Church forces and various forces competing for the partition, the European continent was shrouded in darkness. The knight is like a strange light to pierce the dark ages of the Middle Ages in Europe. They defend their loyalty with the sword of the knight and compose the aristocrat glory with their lives, marking the indelible mark of the times. Knights are looking forward to their courage, such as Ronslot, loyalty, such as Earl of Roland. No matter how simple or even stupid they are, whether they are cash-strapped or empty, they are always dignified in attitude, graceful in speech, devoid of conduct, and maintain the reputation of the knight. Therefore, the knight is both a status, but also a spirit. In today's world, what is Knight? Knight magnanimous. The heart is vast and magnanimous, full of decency, magnanimousness, imposing appearance. Among mortal beings, full of elegant aristocratic qualities. Knight Houde. Gentleman, indifferent to fame and fortune, heroic, heavy love. Billowing, adhere to the pure me. Knight wise. Elegant, elegant, courageous, wise and refined. Floating worldly, firm inner ideal and dedication. Knight spirit Shine life Humble, honor, bravery, sacrifice, mercy, spirituality, honesty, justice, is the ancient spirit of the knight. Modern people in accordance with the needs of the development of the times, take Knight core spirit to summarize and refine the modern knight spirit: magnanimous, Houde, wisdom. In order to abstract the spirit of the knight into a vivid visual symbols, but also to modern knight life attitude and aristocratic way of life to promote to more people of taste, kings watch knight series came into being. Designers will be the hour and minute hands take the shape of the ancient knight sword, Yu ancient and modern, a clear modern knight spirit; Golden Circle design is the appearance of halo to metaphor knight's ultimate ideals and glory. Golden Knight, shine life, live a wonderful! 18K rose gold bezel shine, such as the war knight Ma stand in the knight, grace brilliant; simple dial design, elegant Simple, low-key introverted, yet elegant noble qualities; classic Roman numerals nail design, and simple style of the disk seamless, with a heavy sense of history, tells the knight Houde, noble quality; sword pointer like a knight Sword, proud refers to the sky, the knight style and character vividly. Model: 81199/61199 Series: Golden Knight Series Watch body: stainless steel case, bottom cover, 18K rose gold bezel, stainless steel electric rose gold strap: dark brown leather strap; stainless steel double open double buckle, buckle surface Erasable Marks Rose gold Crystal: Sapphire Glass Dial: White, 7 o'clock Exposure Movement: Imported high quality manual mechanical movement Functions: Male watch Hour and minute Second hand Chronograph Women's watch Second hand Second hand Chronograph Water resistant: 50 m
Chinese nation has been state of ceremonies since ancient times ,countless years people have been advocating reciprocity. Therefore,the gift has become an indispensable part of the interaction between people. So,many people pay more and more attention to what kind of gift they choose!
Embroidery crafts: the oldest embroidery crafts, but now only in the remote ethnic enclave retained. Aiyishe Lee Hui embroidery is located in the westernmost part of China - Ningxia Haiyuan, once recognized by UNESCO as not suitable for human habitation; here simple, economic lag, low prices, women advocate handicraft skills, has retained a lot of China Traditional handicraft making technology, so the handicrafts produced here compared to other types of thorn flow flat light different, with a strong three-dimensional and decorative. Compared with other handicrafts, such as jade carvings, wood carvings and lacquer wares, the embroidery products are relatively clean and the collection value is high. It is valuable in hand-made crafts and slow in process. A simple handicrafts sometimes lasted tens of days , Even months.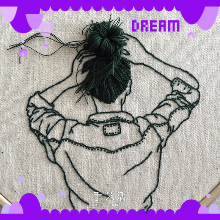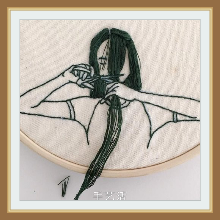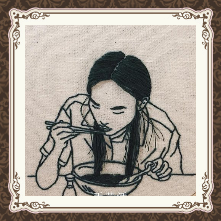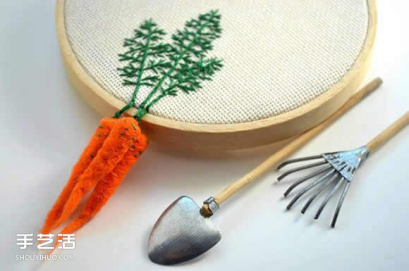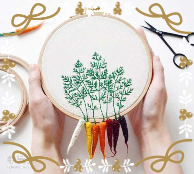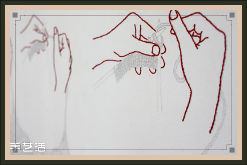 Embroidery Artwork,Painting Embroidery Kits,Unique Embroidery Artwork,Small Size Embroidery Artwork
Haiyuan Aisha Handicrafts Company Limted , https://www.nxembroidery.com