There are many kinds of necklaces, rich in shape and strong in decoration. Appropriate wearing of all kinds of necklaces can play a role in shaping the strengths and avoiding weaknesses. When wearing a necklace, you should pay attention to the following aspects:
1) Necklaces and clothing
Wearing a necklace should be in harmony with the clothing. For example, wearing a delicate, delicate necklace in a soft, flowing silk dress will look more attractive.
2) Necklace and clothing color
The color of the necklace should be contrasted with the color of the garment, so that it can form a sharp contrast. Such as: monochrome or plain clothing, wearing a bright color necklace, can make jewelry more eye-catching, under the embellishment of jewelry, clothing color is also rich. Colorful clothing, wearing a simple and simple necklace, will not be overwhelmed by the color of the gorgeous clothing, and can make the color of the clothing a sense of balance.
3) Several kinds of jewelry should coordinate with each other
The necklace should be worn with the same color, the same quality earrings or bracelets, so you can get the best results. If the collar of the shirt is two bows, it is best not to wear a necklace, otherwise there will be a sense of cumbersomeness. When wearing a necklace, you should also pay attention to a switch called a confluence circle on the necklace. This switch is equipped with a wire uranium spring. When the wheel is moved, it should not be used too hard to prevent the spring from breaking.
How to wear a pearl chain
When it comes to jewellery, pearls are a must for many women. Regardless of age, whether it is casual or evening wear, women always like to hang a string of pearls on their necks, varying in length and number. Pearls are the most popular jewelry.
The natural color of pearls is soft and smooth, like the skin of women's tenderness. Although it lacks the breath of life, it has a sense of elegance and elegance. Whether it is costumes or fashion, pearls can be matched to achieve harmony.
There are many ways to wear pearls. Here are a few for reference:
As a collar, choose a short 90cm (cm) just around the neck, suitable for a half-chest dress, or a shirt with no buttons or two buttons, revealing the pearl chain.
Wear a long string and tie a knot in the center of the bead chain.
Wear a few strings of pearls of different lengths and colors.
Wear a single string of pearl chains with a beautifully crafted cufflink and put the cufflinks on the side of the front when worn.
If you wear earrings, it is better to wear a pair of big bead earrings.
The best effect of a pearl necklace is a dress or a round neck sweater that looks elegant and elegant.
We are most professional and competitive nylon zipper Manufacturer of China.
nylon zipper is used in Packaging, Apparel, Crafts, Bags,Shoes, suitcase,Sofa,Decoration, and Many Other Uses. It divide into normal nylon zipper and Invisible Zipper.
The material,you can choose eco-friendly 65#.
Oeko-Tex nylon zipper
It is available in Over 250 Colors.
Minimum quantity of nylon zipper:1000pcs/size/color
Very High quality, strong strength,,Eco-friendly
The slider can be with logo and without logo.
Production capacity of nylon zipper: 5000000 pieces /Month
Available sizes: 3#,4#,5#,8#,10#
HS Code: 56071900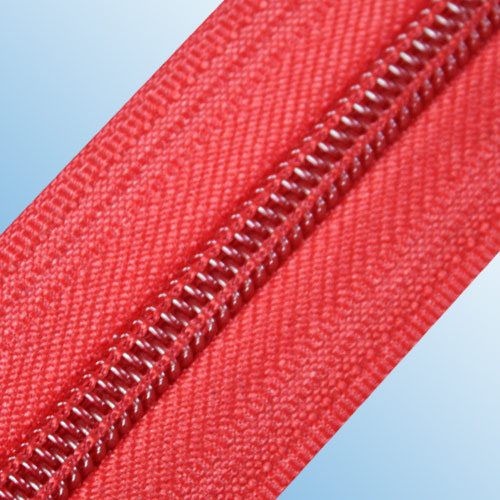 Nylon Zipper
Nylon Zipper,Heavy Duty Nylon Zipper,Waterproof Nylon Zipper,Plastic Nylon Zipper
BY TRIMS CO.; LIMITED , https://www.sealtags.com