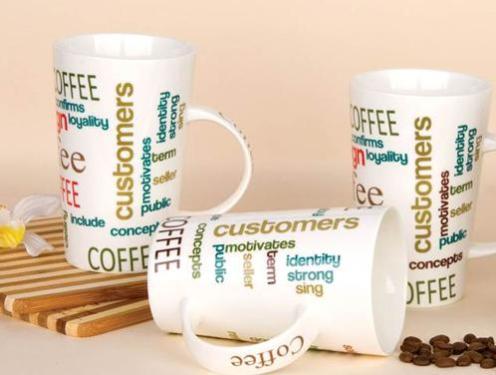 In recent years, many countries represented by the European Union have imposed anti-dumping duties on China's export ceramics, which is a big blow for most ceramic companies in China. However, under such difficult export trade environment, the daily ceramics enterprises in Fuling have, through various efforts, showed an increasing trend in the export volume in the first half of 2013.
In the first half of 2013, Hunan Liling exported daily-use ceramics 122.652 million US dollars, a year-on-year decrease of 8.9%. After July, the export of daily ceramics in Fuling began to stabilize, with a total export value of $29.081 million, which was an increase of 14.7% and 22.5% year-on-year and a year-on-year increase respectively. Compared with the same period of last year, there was no significant decline.
Why the export of Fuling ceramics for daily use stopped falling and stabilized? The reason is as follows:
The marketability of export products is affected by the three factors of European Union anti-dumping against ceramics in China, European-American economic downturn, and continuous depreciation of the U.S. dollar exchange rate. The export situation of Fuling ceramics for daily use is facing a severe situation.
In 2012, the Fuling pottery enterprises took the initiative to open up the domestic market, produce ceramic wine bottles, display art ceramics, etc. to make up for the lack of export orders. In 2013, the production of ceramic bottles, display art ceramics and other products also encountered the winter, the Yuanling Tao enterprises did not stay in a simple anxiety and waiting for, but take the initiative to strengthen the development of export products, production and marketing of domestic and foreign markets . Jiangxi is rich in talc, which can be used to make porcelain, and not far from Liling, Fuling pottery enterprises will develop the magnesia porcelain products in a timely manner, but also because of the better transparency of magnesium porcelain, the production cost is lower than the enamel, tableware, tea sets, etc. Daily porcelain products have been welcomed by domestic and foreign markets.
Diversification of export product portfolios is another magic weapon. In the past, the form of product exports was single, and the Fuling Ceramics Company had thought of a new form of exporting products and other non-ceramic products. This will not only increase the added value of products, but also meet the needs of many foreign countries. Up to now, exports of daily-used ceramic cups and non-ceramic products silicone caps have accounted for a large proportion in export cup products, and the proportions of stainless steel products and wood products have also greatly improved. Recently, electronic products and ceramics have also appeared. Supporting exports.
Excellent service both at the 113th Spring Canton Fair. Four large-scale enterprises such as Hualian in Fuling have signed a contract for 14 million pieces of daily-use ceramics products with U.S. and Asian companies. The transaction volume reached 15 million U.S. dollars, setting a record. Liling ceramics enterprises Canton Fair single sign the amount of the most.
Meiya is a kitchen appliance company and one of the largest well-known Japanese ceramic sales companies. The order is a one-year supply sheet for Meiya in the United States. The other party requires a shipment period of only five months. After passing inspections on the companies in various ceramic producing areas in China, Meiya finally selected the four most expensive ceramic manufacturers in Fuling. In order to take orders, they are more concerned with the long-term emphasis on product quality and service in the Yuanling Tao Enterprise. Thanks to the satisfaction with the quality of the delivered product, another four million additional orders from Meiya are in negotiation.
Solidarity and unity to jointly win the ceramic teaware and tableware of Fuling are particularly welcomed by the European and American markets. Fuling is mainly producing daily enamels. The order products of the United States and Asia are enamels for daily use. Although they are finally determined to be produced in Fuling, in the face of such large orders, Liling enterprises do not take orders in comparison with other companies to obtain orders. Instead, Taixin Porcelain Co., Ltd., the earliest contact with this single-service company, sought a joint order from three ceramic companies, such as Hualian, which was very strong, and through painstaking negotiations, it finally achieved the result of receiving initial orders from companies. This will not only ensure timely delivery, but also ensure that companies sign up for a better price. In the case of anti-dumping against Chinese products, and domestic companies taking down orders against each other, it undoubtedly sets a good example.
Actively responding to trade measures Although the ceramics exported to Fuling from Brazil accounted for only 3% of the value of exported ceramics, and Liling did not have a separate defense company that was drawn from Brazil, the anti-dumping respondent had hidden business opportunities, and if confirmed in the anti-dumping investigation, it was included. The list of imported ceramics producers in Brazil will receive a lower average tax rate, which will greatly increase the price competitiveness of Luling Ceramics in Brazil.
The Liling City Bureau of Commerce, the Hunan Ceramics Association and export enterprises responded positively and carried out related work. Although some companies produced products exported to Brazil, they were not on the list provided by Brazil because they were exported through foreign trade companies. The Liling Office of the Inspection and Quarantine Bureau assisted enterprises and provided details on the export of Brazilian ceramics for daily use produced by the company in the past two years. The company submitted an application to Brazil and successfully entered the list of Brazilian ceramic producers for daily use.
Inspection, quarantine and escort Hunan Inspection and Quarantine Bureau Fuling Office complies with the general trend and adopts more flexible group approval and inspection and supervision methods to facilitate the export of enterprises. Move product inspection activities forward, change product inspection into inspection and supervision in parallel, and increase the effectiveness of inspections; take 5+2 work patterns in inspections. Whether on work days or weekend days, products can be tested in a timely manner and electronic monitoring systems are not drawn. The product is certified on the same day and the system-extracted products are issued on the next day to increase the speed of certificate issuance, emphasizing the awareness of the first person responsible for product quality, focusing on checking the consistency between the enterprise's inspection results and inspection and quarantine results, and strengthening the integrity of enterprises. Operating to ensure the quality and safety of exported ceramics